Become an Instructor: First Aid & AED
Join Rescue Safety Training Organisation (RSTO) by becoming a First Aid and AED instructor. If you are looking for professional training materials for you and your students, including our RSTO certifications, then join us to make learning easy.
According to your current knowledge and current certifications and education level, you can submit your request to run training courses, cross-over to RSTO or attend an Instructor Training Course to get certified to teach the selected course.
How RSTO thinks for you:
RSTO develops courses tailored to the needs of its instructor and the needs of the market
The approach is unified in all courses
Your training courses have global acceptance
Training materials are updated on a continued basis especially during guideline updates


Why RSTO?:
RSTO is a global organisation structured on fast growth.
Advanced training courses to offer your students.
Extended range of subjects, maximising your market and helping you get more from your clients
Instructors of all RSTO Courses can enlist to run training programs for other RSTO Centres
Our Instructors receive the following:
Instructor certificate
Instructor wallet card
Training backpack
First Aid & AED Instructor manual
RSTO Powerpoint: First Aid & AED
RSTO Multimedia Assistant: First Aid & AED



Cross-Over to RSTO:
If you are already an instructor of another organisation and wish to deliver the RSTO programs then fill in the below form and select the option "cross-over". Our cross-over process is fast, simple and efficient! We welcome instructor from all internationally accepted organisations.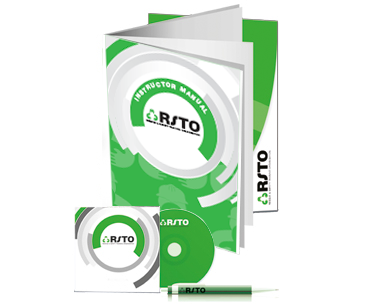 Courses by Sector
First Aid sector
Safety sector
Rescue sector
Crisis management sector
Benefits:
RSTO helps you build a carrier in teaching
RSTO helps part-time and full time instructors
RSTO helps you build your business
RSTO helps you build a website
RSTO helps you develop your own centre
We are here every step of the way
To register your interest to become an instructor, complete the below booking form: